Mikrotik Factory Reset Guide
Mikrotik Factory Reset Guide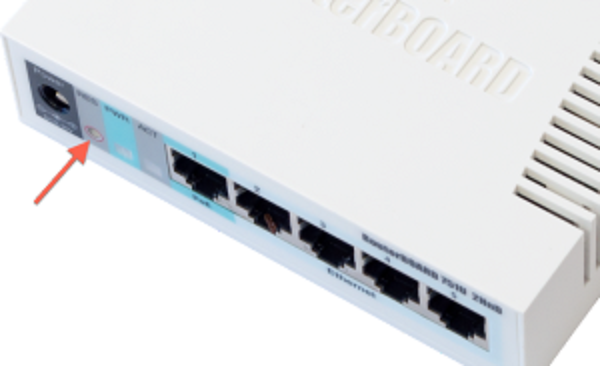 Disconnect the power cord from the unit

Hold the reset button and do not release.
Plug the power cord in and wait until the ACT light starts flashing.
Now release the button to clear configuration.
Wait for a few minutes for the router to clear and restore the factory settings.
Connect your computer to port 3 on the Mikrotik router
Open your web browser and connect to http://192.168.88.1 if the router has been reset you will not be asked for a password and should be redirected to the quickset page.
From the menu on the left select Files, then click the entry default.backup
Click Restore and click ok to start the restore process
The router will reboot and then be restored to our default configuration.  Now follow the Mikrotik Install Guide to complete the setup.