Configure TP-Link Archer VR300 in Bridge Mode for FTTN NBN
Configure TP-Link Archer VR300 in Bridge Mode for FTTN NBN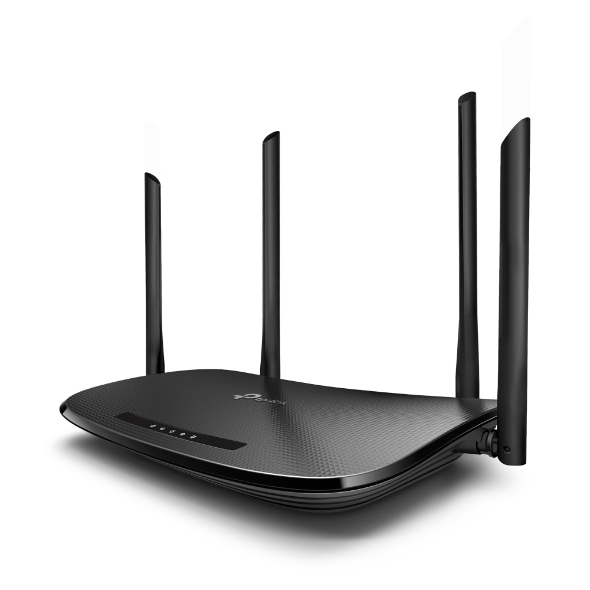 If using a PPPoE router such as a Mikrotik you will need to put the TP-Link Archer VR300 in Bridge Mode.  
To configure the TP-Link modem in bridge mode, please follow the steps below:
Connect your Phone Line to VDSL/DSL port, then connect your PC to LAN 1

Browse to 192.168.1.1

Enter admin for the username and password

Click the Quick Setup link, set your Time Zone and Region appropriately.

Click Next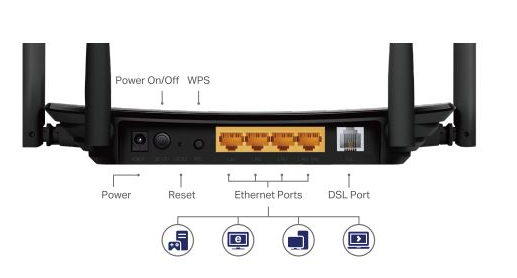 Select "Other" from the list, then click Next

Set the following

L2 Interface Type to VDSL
Enable VLAN ID – unchecked
Set MER to unchecked.
Connection Type to Bridge

Click Next
Please note: If Bridge is not listed, select PPPoE then continue with the Setup Wizard.  See "Unable to select Bridge mode" section below.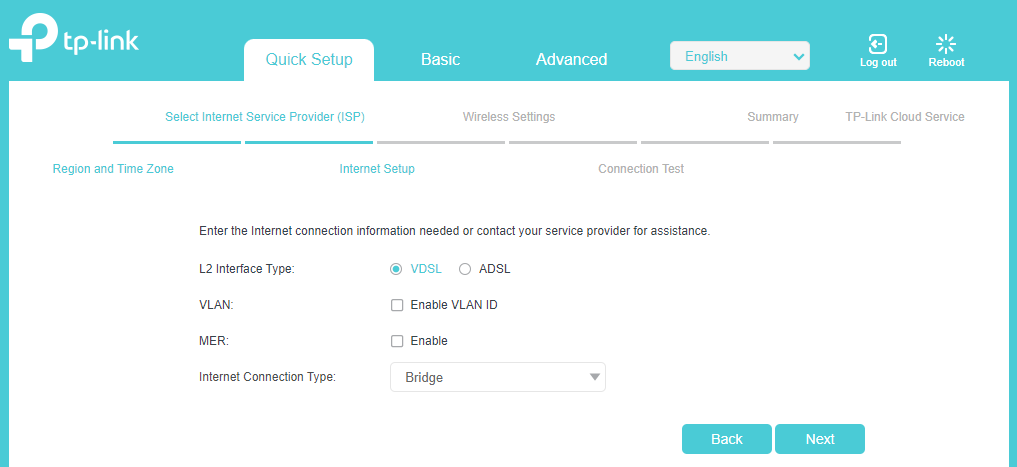 Configure Wireless network




Set 2.4GHz Wireless – Enable Wireless Radio
Network Name (SSID) – Leave default or change to your own name
Password – Your Wireless password, it is recommended you make it random don't use Password or 12345678

Click Next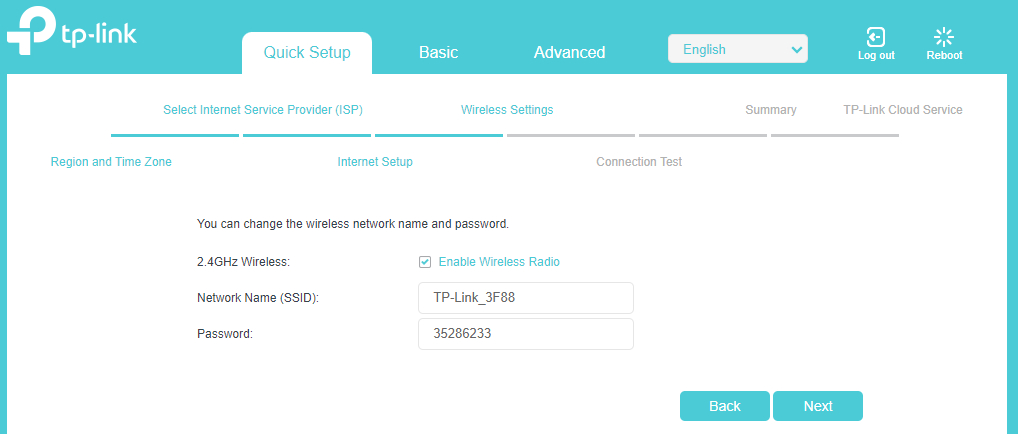 You should now connect the Mikrotik Ether 1 Port to LAN 1. Your equipment plugs into the Ether 2, 3, etc. ports on the Mikrotik.

Unable to select Bridge mode
During the Setup Wizard, if you were unable to select Bridge mode, then follow these instructions.
Click Advanced at the top
Click Network on the left, then click Internet
Click Delete All then click Add

Set the following

DSL Modulation Type to VDSL
VLAN ID – unchecked
Internet Connection Type to Bridge

Click Save