How to install URL NetPhone for Windows
How to install URL NetPhone for Windows
This guide covers the download and installation of the URL Net Phone client for Windows.

In the Windows row, click the EXE or MSI link to download the client, depending on your environment.

Depending on your browser, the download will appear in the bottom left-hand corner of your browser (For Chrome) or in the Downloads Icon in the top-right menu bar.

Once the download is complete, click it to run the program. 

You may receive a security warning, click Run to continue.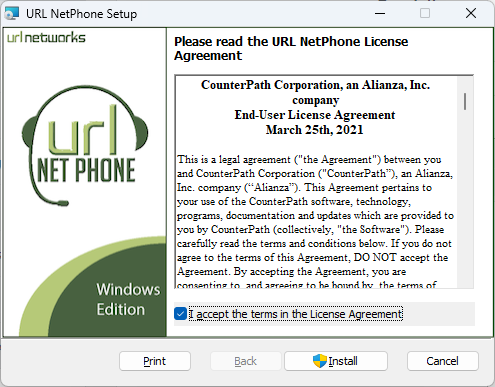 Follow the relevant prompts to install the program, accepting the license agreement and choosing the appropriate install location.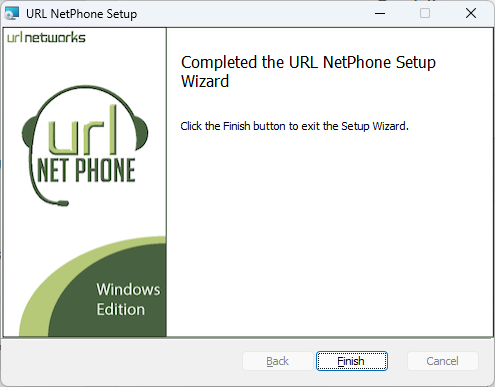 Click Finish to finalise the installation.
 An icon on your Desktop or Start Menu called "URL NetPhone" will be created. Double-click to run.
The URL NetPhone will load, and you will be presented with the login screen as shown below.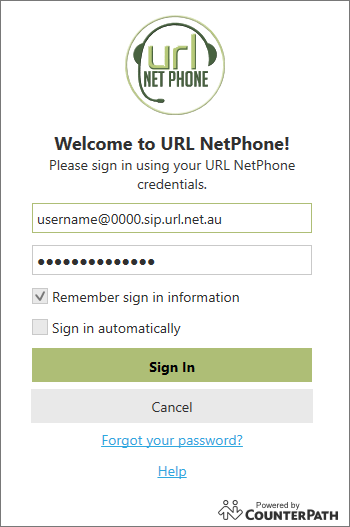 Using the above as an example, login with your URL Net Phone credentials provided to you via Support, or created through the URL Dashboard.
Should you face any issues, please contact our Support Team.