URL NetPhone – Forbidden Calls
URL NetPhone - Forbidden Calls
If you are getting a Forbidden Call error on all outbound calls from your URL NetPhone, please take these steps to resolve it.
On your URL Net Phone Application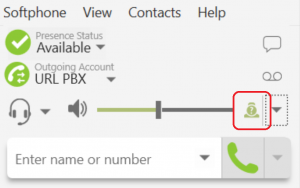 You will see an Icon looks like this, which denotes the 'Hide My Number' feature is active.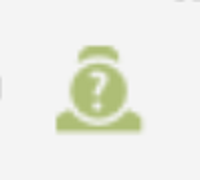 To turn it off go to this section by using the drop down arrow (which has been highlighted with a blue box below)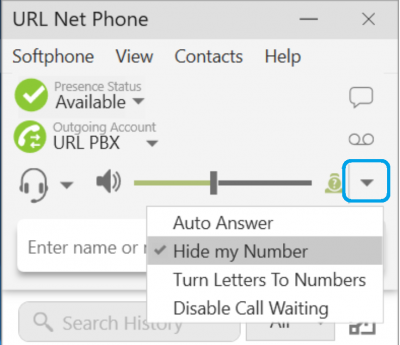 Click on the "Hide my Number" to unselect it, so it should look like this: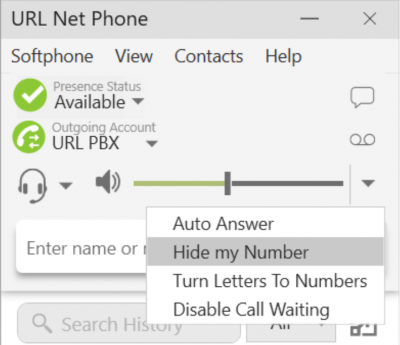 You will notice the icon no longer appears and you will be able to dial out again.
If you are looking to dial out and not have your outbound number show please use the following:
| Feature Code | Name | Description |
| --- | --- | --- |
| *1831 | Caller ID Disable | Disabled the caller id on the current call. |
If you wanted to dial 0411 222 333 with no Caller ID showing, dial *18310411222333 then wait or press the phone button.

Having followed these steps, you should be able to hide your number on outgoing calls.